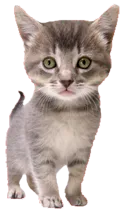 Park Plaza Animal Clinic provides a wide range of care for domestic animals in a warm and welcoming office. We've built our reputation on the expert, affordable animal care we provide.
Surgical Cutting Laser
Cold laser therapy ( Pain & Inflammation )
Phovia Wound Treatment ( Wound / Incision )
Medicine
Dentistry
Boarding
Puppy & Kitten Health Packages
Geriatric Health Packages
Hospitalization
If your pet has a need not addressed in the list above, please call or come by our office today to discuss treatment options.